Story
Use & Care
Product Specs
Story
The story reads "We are the gardeners of our lives and we tend to our lives like a peaceful gardener - resting in the quiet, finding warmth in simple pleasures and finding patience in making plans. And as we rest like the flower bulbs buried under the snow, we know that when the time is right, we will burst forth with new energy, passion and light to bring goodness into our friendships and communities. The season of Winter is a desire for reflection, stillness and a deepening of the relationships with those we love and care for. The Tree of Winter shows us that times of rest and introspection bring forth renewal and the knowledge that life's best warmth comes from cultivating love, friendship and family."
Use & Care
Create your very own unique slow stitched piece of art. To complete the pattern, your kit includes:
- Background Fabric
- Fabric for Tree
- DMC Embroidery Thread
- Embroidery Needle
- Needle Threader
- Pattern
- Full Colour Booklet
You will need:
- Sharp Scissors
- Fabric Glue/Glue Stick or Sewing Pins
- Fabric Marking Pen/HB Pencil
Care: Your artwork is quite fragile and should never be put in the wash or heavily used.
Product Specs
Completed piece of artwork is approximately 8" by 8" in size.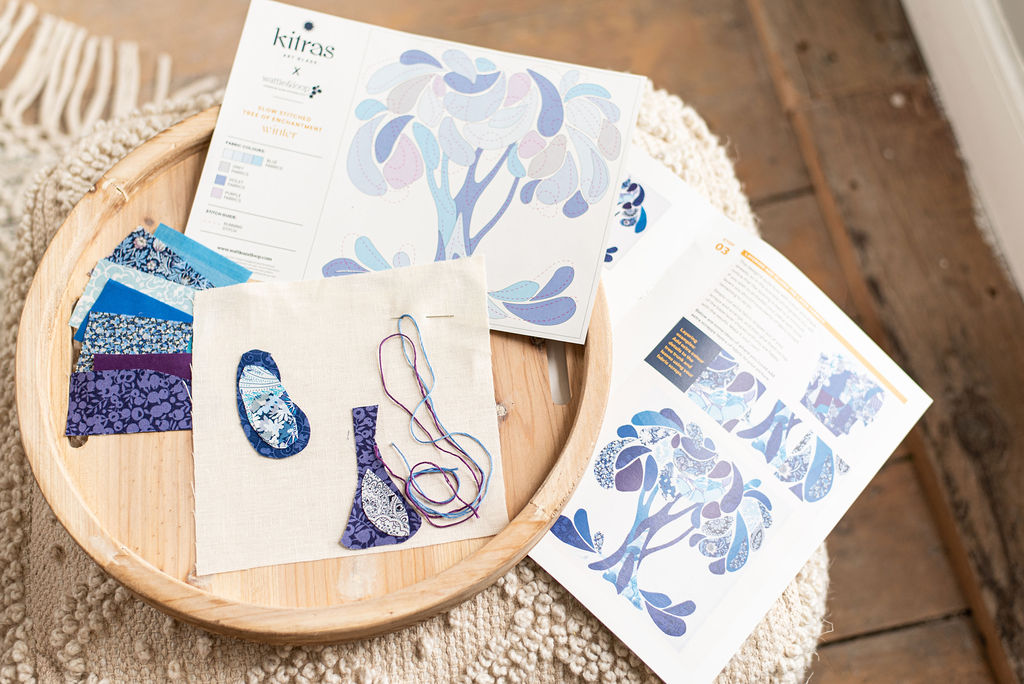 Gifting
This slow stitched pattern can be gifted as an unfinished kit or as a completed piece of art work.
Consider gifting it with the coordinating Kitras glass orb, oil lamp or greeting card.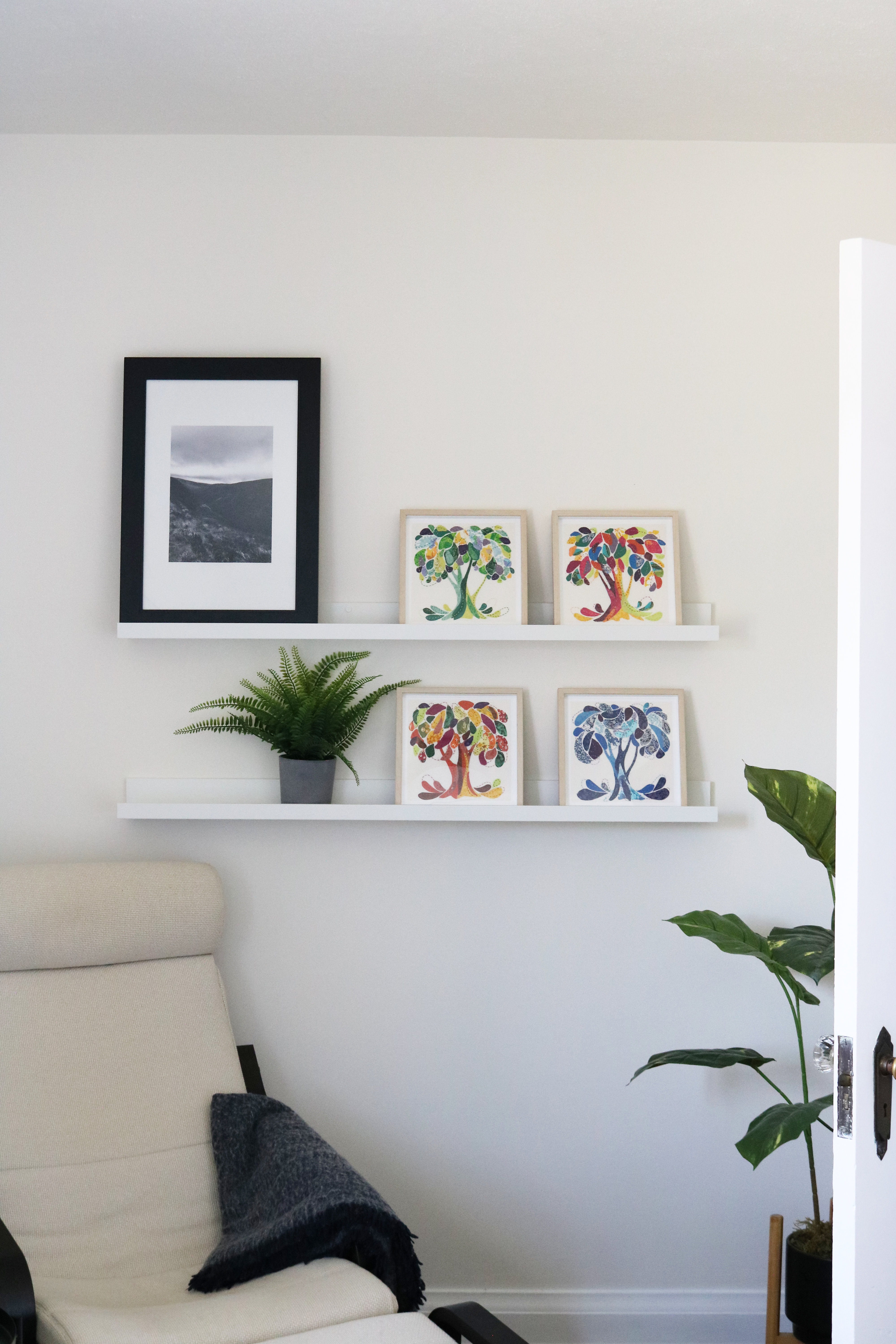 Decoration
Some ideas on how to display your artwork:
- Framed: Stitch or glue the corners of your artwork onto a piece of mount-board and frame it in a shadowbox frame for best results.
- Wall Hanging: Sew your piece into a wall hanging.
- Art Quilt: Include as a panel in an art quilt.
- Cushion or Tote Bag: You may want to use a product such as Fray Stop on your artwork once it is completed to give it the additional strength required so it doesn't fall apart if you wish to turn it into a cushion or bag.
- Complete all four seasons slow stitching patterns and created a beautiful wall art display.