Story
Use & Care
Product Specs
Story
The story tag reads "Rolling waves that sparkle like jewels and a breeze that's soft and light. There are stones, sand and shells spiraling and reflecting the same steady meditative roll of the air and water. The Ocean Breeze invites us to celebrate the timeless in all that has been before and all that will be after."
Use & Care
To clean your Kitras Art Glass item use a damp cloth and lightly rub it around the outside of the glass. Do this after each time you use the vase.
Use a dish brush that easily fits into the top of the vase to clean out the inside after each time you remove your flowers from the vase.
Dimensions
width 4.75", height 4.5", top opening 1.25", weight 1.16 lbs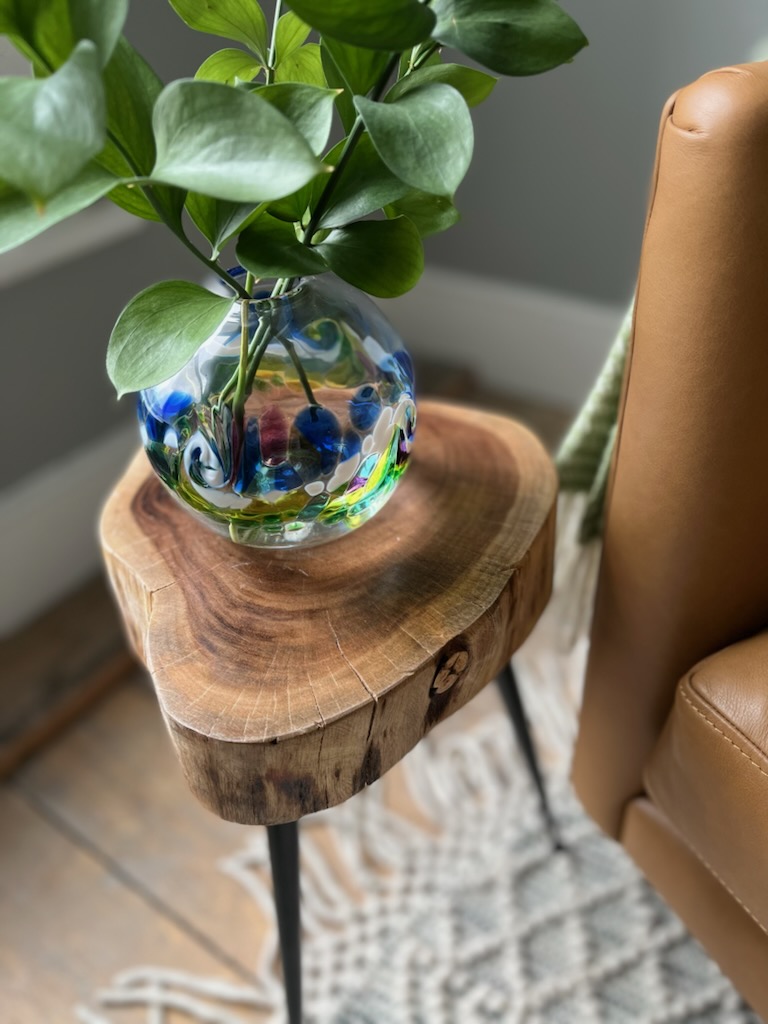 Gifting
The Colour Wave Vase is a great gift for anyone who has fresh flowers in their outdoor garden and are looking for a way to display them throughout their house.
The Colour Wave Vase is also a fantastic housewarming gift or new job gift. The vase will look beautiful with or without flowers.
The Colour Wave Vase is also an ideal gift for anyone who enjoys fresh floral scents throughout their home. Use one bouquet and fill a few of these beautiful vases.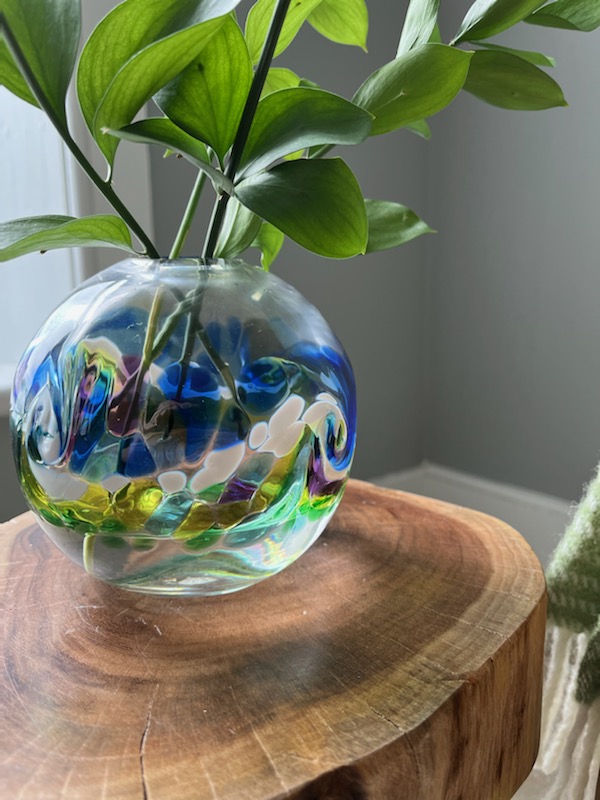 Decoration
The Colour Wave Vase is the perfect way to display and enjoy a few fresh flowers from the garden. The flowers in the vase will brighten and bring joy to any room in the home or office.
Consider grouping three Colour Wave Vases together to create an eye-catching centrepiece or display.
You may also like
You may like...
CONTINUE