Story
Use & Care
Product Specs
Story
The story tag will read "Witness the random colours dancing across the surface, while the interior sculptural threads entice your imagination. These dramatic ornaments are a magnificent conversation piece and a striking home decor accent."
Use & Care
However you choose to hang your Kitras orb, indoors or outdoors, periodically check that the hanging medium is still sound and make any necessary adjustments. Ensure the hanging medium is strong enough to hold the wait of the orb for the long term.
Introduce the glass to the outdoors in the spring or early summer when the temperature inside is similar to the temperature outside. This will limit the chance of a stress fracture due to sudden temperature changes. Leaving the Bell outside will allow the piece to adjust to temperatures gradually with the seasons. From then on you can leave the piece outside and enjoy your Kitras Bell outside through the winter months!
To clean your Kitras Art Glass item use a damp cloth and lightly rub it around the outside of the glass. Do this when you notice the glass has lost some of its brilliance. A simple cleaning will bring the sparkle back!
Dimensions
width 5", height 5", height with hanging loop 5.75", weight 1.25 lbs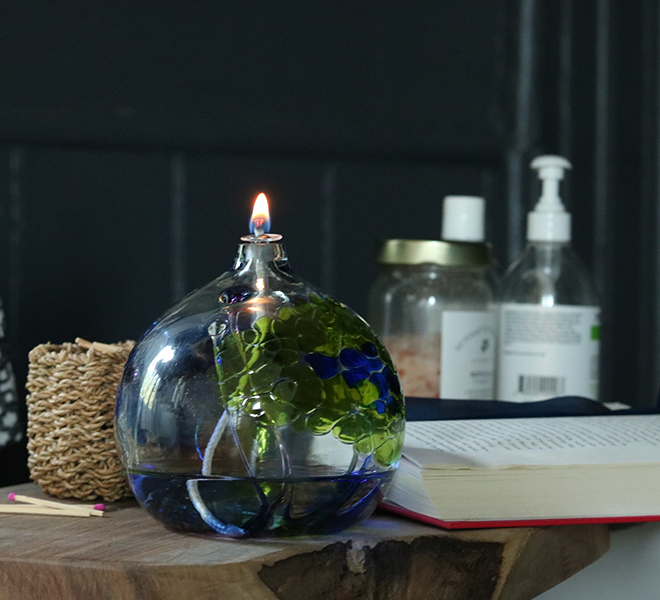 Gifting
Gift the 6" Spirit Ball on any gift-giving occasion.
Gift the 10" or 12" Spirit Ball to the person in your life who enjoys decorating and spending time outdoors.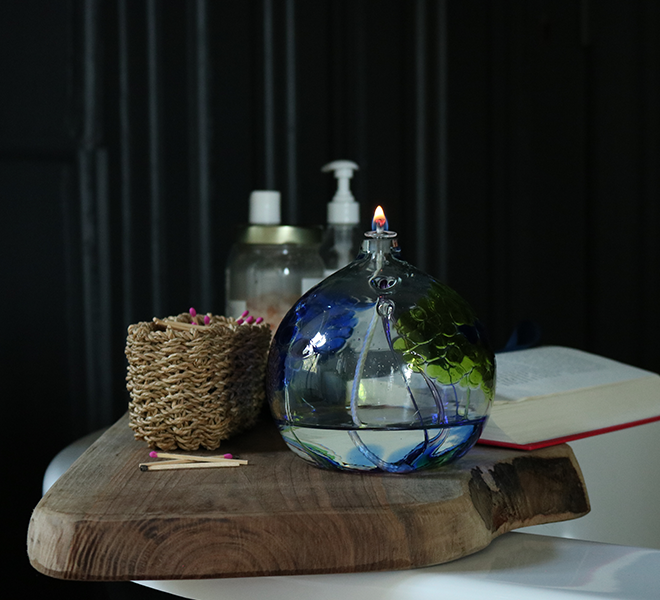 Decoration
Hang any size of Spirit Ball from a tree or hook outdoors.
Hang from a ceiling indoors to add a unique pop of colour.
Display the 6" Spirit Ball on a Kitras stand.
You may also like
You may like...
CONTINUE