Story
Use & Care
Product Specs
Story
The story tag will be our Kitras tag, which reads "Enjoy the beauty in your home or garden with this magnificent piece. The ancient methods of glassblowing, practised centuries ago, are still used today to create this one-of-a-kind treasure. Each piece is meticulously handcrafted in our studio in Fergus, Ontario and is a testament to the beauty that is handcrafted art, with vibrant colours and breathtaking patterns. This piece is like no other and yours to enjoy, always."
Use & Care
To clean your Kitras Art Glass Calico Seed Rest use a damp cloth and lightly rub it around the outside of the glass. Do this when you notice the glass has lost some of its brilliance. A simple cleaning will bring the sparkle back!
Do not leave you Calico Seed Rest outside all year. While most of our glass is weather-proof, any piece that will hold pooled water, like the Seed Rest, should not be left outside all year because the pooled water could freeze, expand and crack the glass. Please bring the feeder in each fall and reintroduce it to the outdoors each spring.
Hang the Calico Seed Rest from a tree or outdoor hook in a location that birds frequent. Use appropriate bird seed for the species in your area and watch birds flock to your beautiful Kitras piece.
The rope and twine are natural materials, susceptible to weather damage over time. We recommend hanging Bells and Seed Rests somewhere sheltered to assist with longevity. If it will be directly exposed to rain, it will eventually need to be replaced. The rope and twine can be found at most local hardware or craft supply stores.
Dimensions
width 7", height 6", length of rope 9", weight 1.28 lbs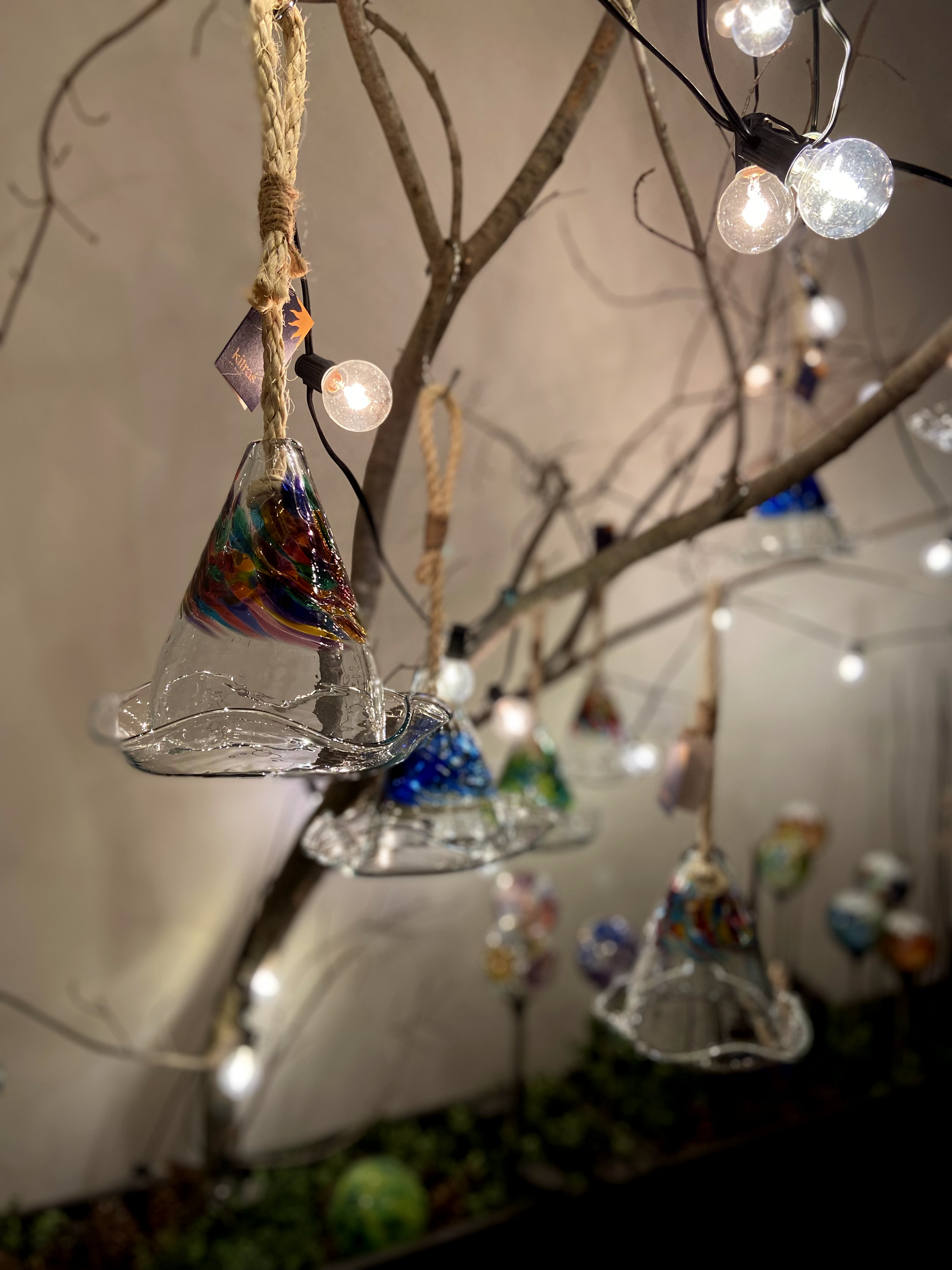 Gifting
The Calico Seed Rest is perfect for both the avid bird lover and the sometimes bird watcher. The Seed Rest is beautiful whether there are birds feeding or not.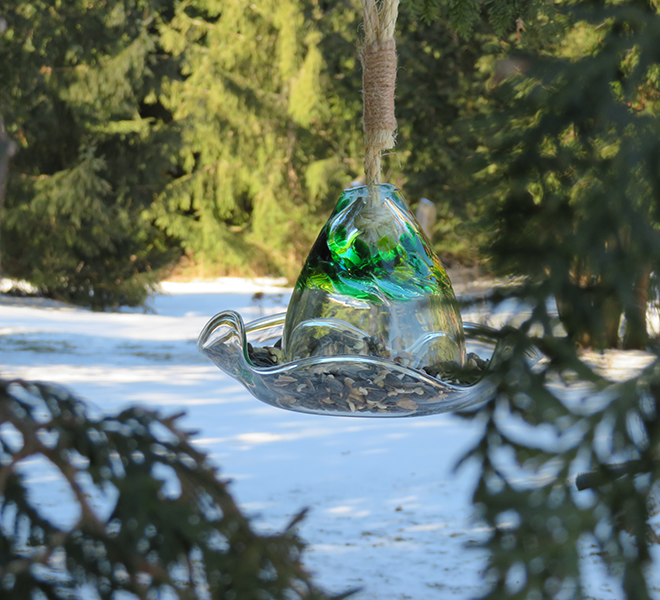 Decoration
Place the Calico Seed Rest in an outdoor location that can be comfortably seen from inside and outside the home. This way no matter where you are you'll be able to enjoy seeing how birds use the Seed Rest!
*Pictured: Spring Calico Seed Rest
GET THE LOOK
You may like...
CONTINUE