Story
You will receive a unique story, explaining the creation of this beautiful bespoke set.
Use & Care
Hand wash with a mild soap.
Use the carafe to hold your signature cocktail and serve in the two beautiful matching glasses.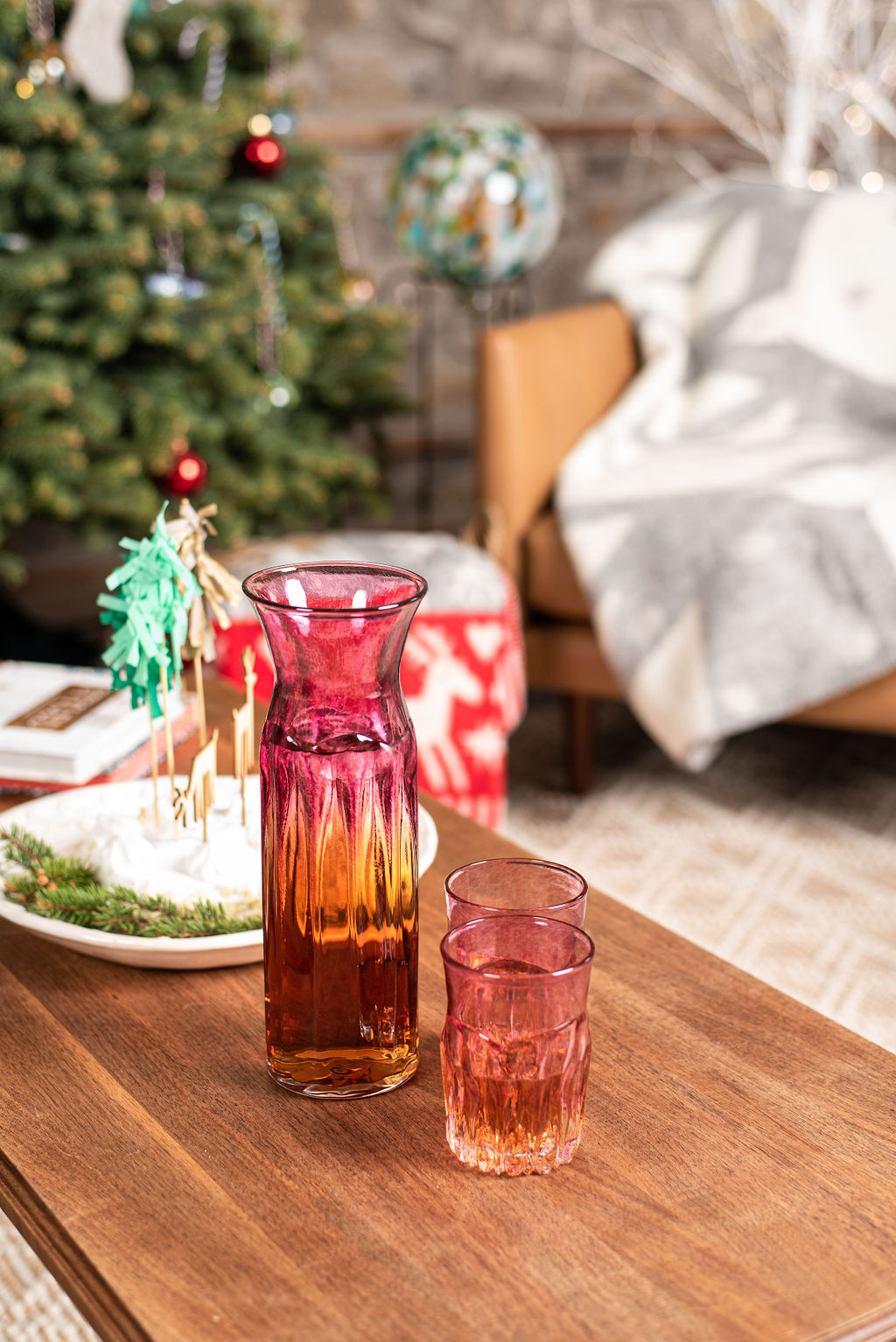 Gifting
This bespoke item is truly magnificent and is appropriate for any gift-giving occasion. Consider gifting as a wedding gift or special anniversary gift. The crystal-like quality of glass is a show-stopper.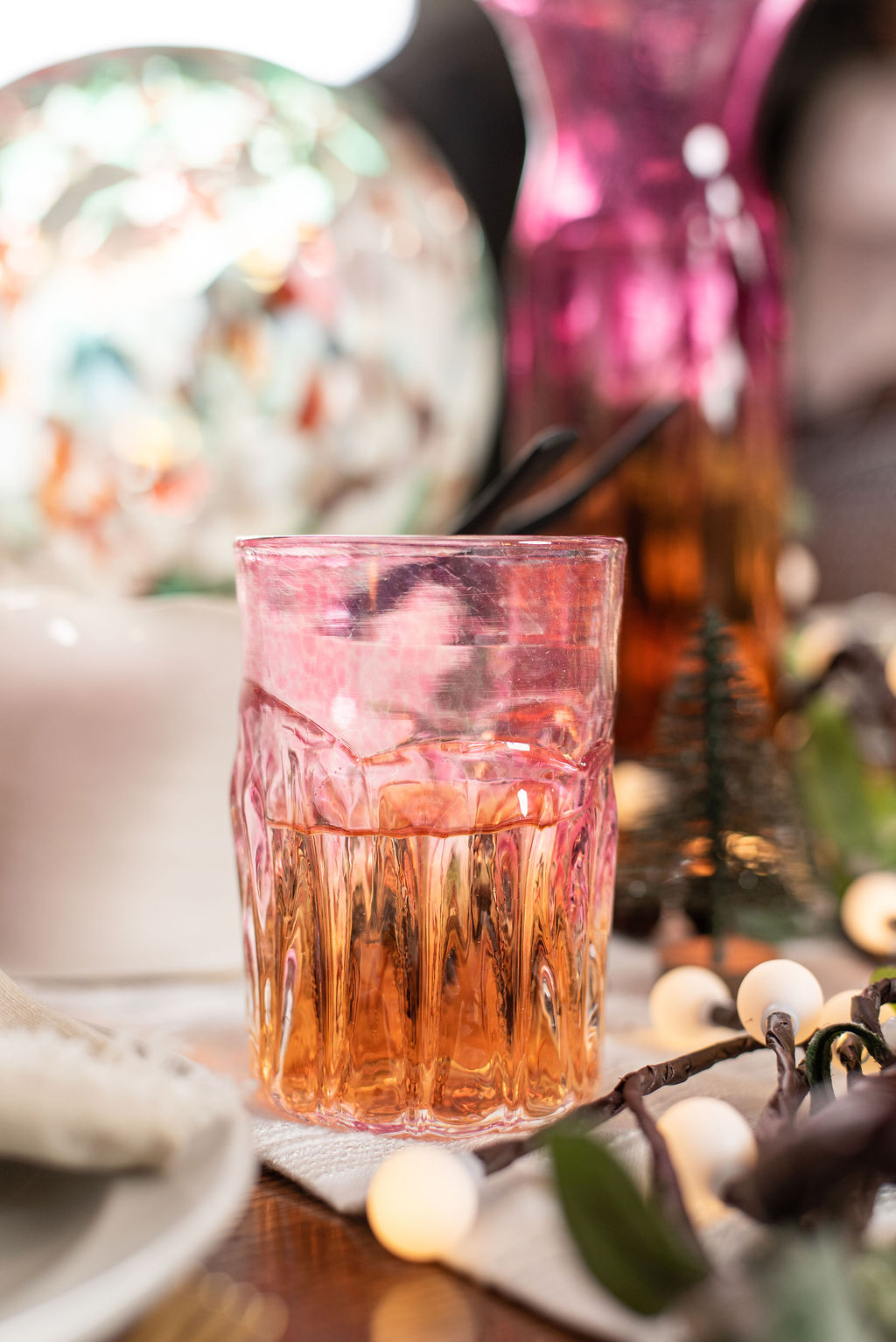 Decoration
Keep your bespoke Carafe and Glass Set visible! Display it on a shelf or counter even when not in use so you can admire the artistry all of the time.