Story
Use & Care
Product Specs
Story
The story tag reads "Each Kitras stand is designed at the Kitras Art Glass studio and manufactured in Ontario, Canada. These stands are created to showcase Kitras glass in the best way possible, so that each piece dazzles and delights!"
Use & Care
Use the Stake with the holder that comes with the Spire, when purchased, to display the breathtaking piece outdoors.
Dimensions
width 7", height 48", diameter 1/4", weight 2.16 lbs
Gifting
Gift the Footed Stake with a Spire or gift it to someone who is looking for a way to display their Spire more securely outdoors.
*Pictured: 3" Orange Round Pumpkin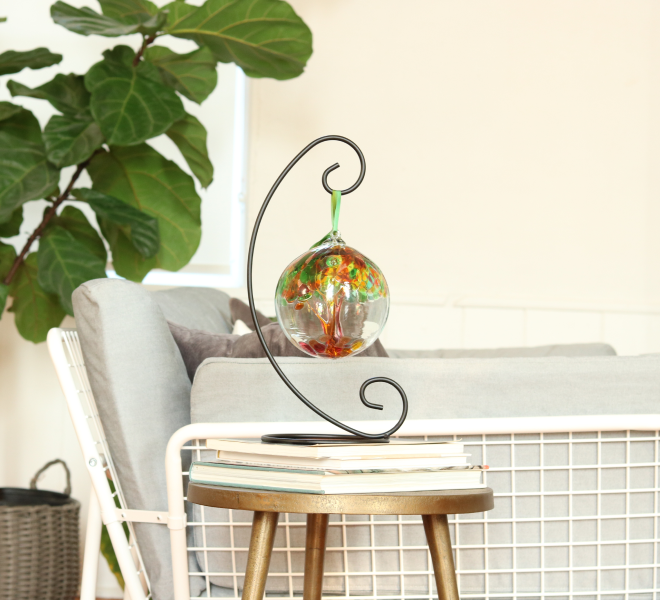 Decoration
Use the Footed Stake to make the Spire the focal point in any garden.
*Pictured: 6" Tree of Sisters on a Curved Single Ornament Holder