Story
Use & Care
Product Specs
Story
The story tag reads "This authentic handblown pumpkin is a decorative reminder of autumn and gatherings between family and friends. It is a timeless piece of decorative artistry to be enjoyed throughout the season!"
Use & Care
To clean your Kitras Art Glass item use a damp cloth and lightly rub it around the outside of the glass. Do this when you notice the glass has lost some of its brilliance. A simple cleaning will bring the sparkle back!
If displaying your glass pumpkin outside be sure to take it out in warmer weather and if it's cold when the season is over gradually move it to warmer areas until you can bring it inside.
Dimensions
width 4.75", height 5", height with stem 7.75", weight 1.98 lbs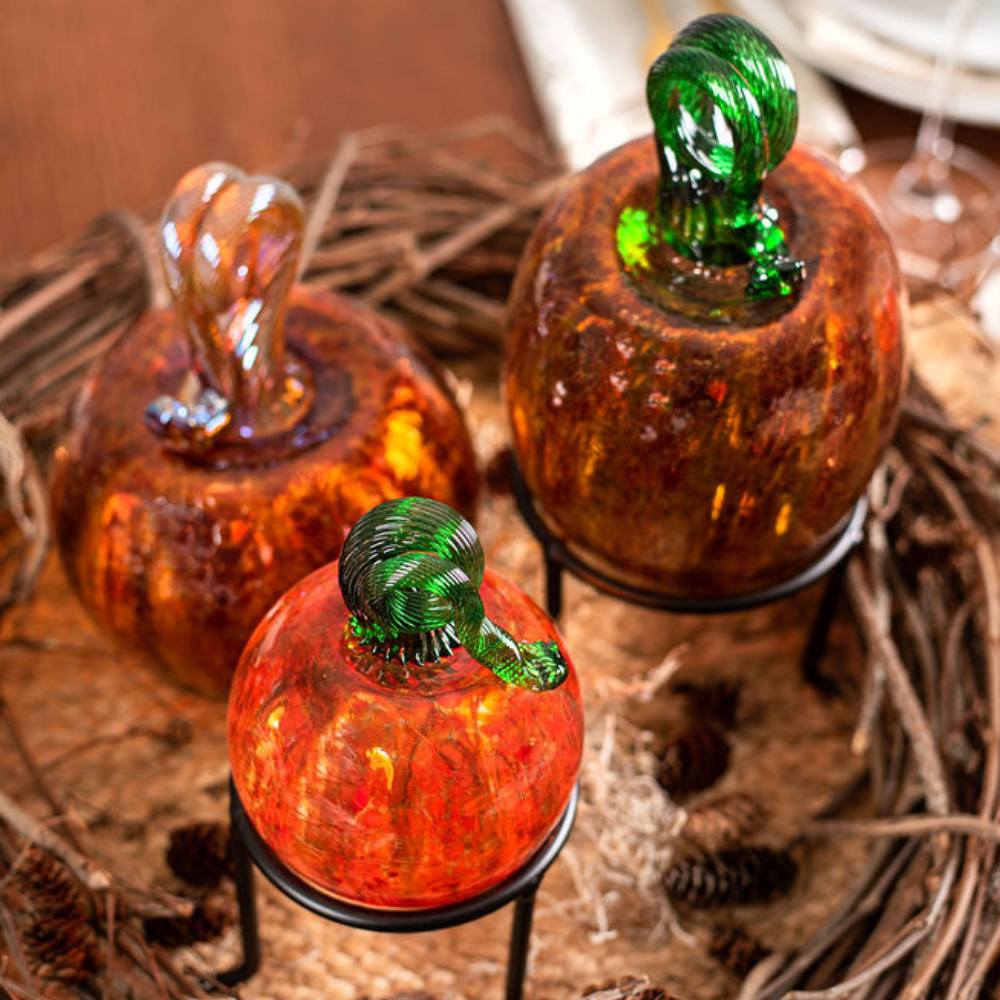 Gifting
The glass pumpkin is a great host gift during the fall and Thanksgiving season.
Gift a pumpkin to the person who loves autumn and Thanksgiving in your life.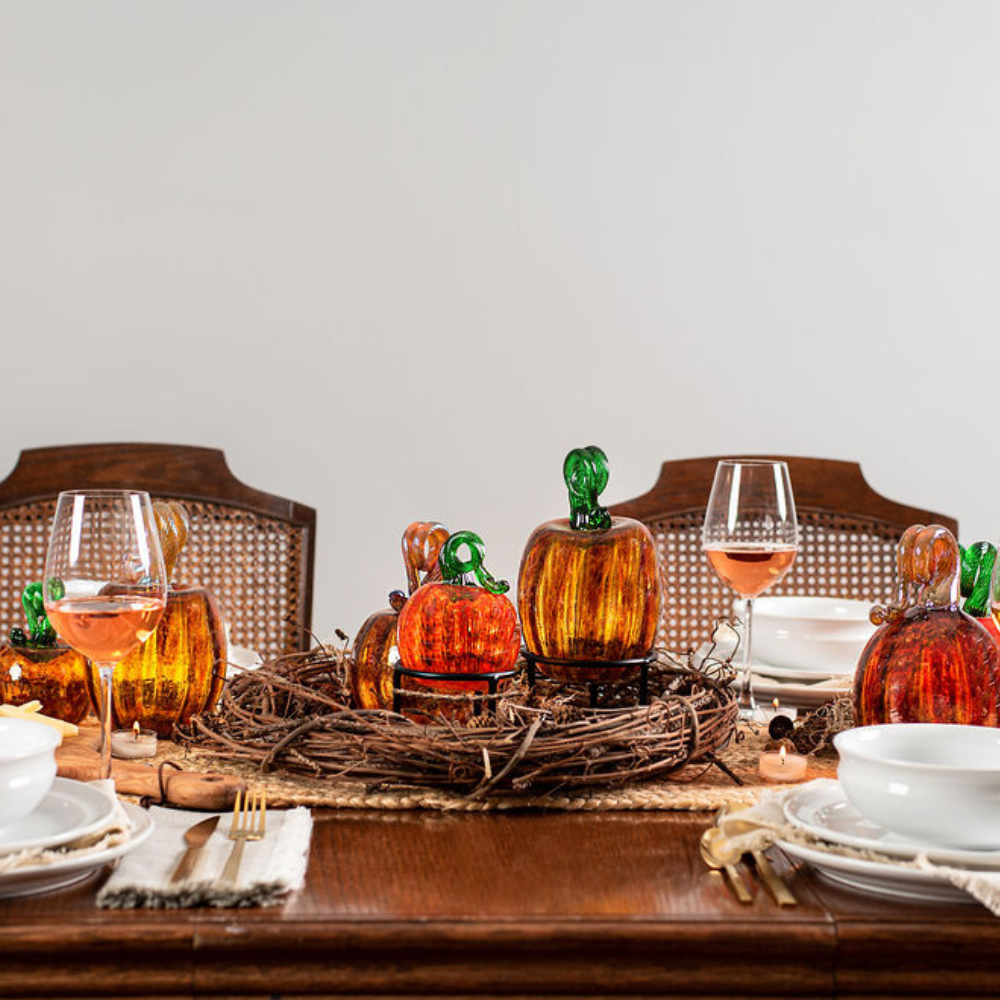 Decoration
Create a tablescape or mantel décor using different colours and sizes of pumpkins.
Display pumpkins on stairs inside or outside.
Create a fall display using crates and different sizes and colours of pumpkins.
Reviews
5.0
Based on 1 review
GET THE LOOK
You may like...
CONTINUE