Story
Use & Care
Product Specs
Story
The story tag reads "Colourful and unique, this Positivity Garden Bell will add a touch of magic to your backyard patio. Hearing the chime will remind you and your guests of all the positivity throughout the world. Hang it from trees to catch the breeze or bring it inside for a bright décor piece that is sure to strike up conversation."
Use & Care
However you choose to hang your Kitras bell, indoors or outdoors, periodically check that the hanging medium is still sound and make any necessary adjustments. The rope and twine are natural materials, susceptible to weather damage over time. We recommend hanging Bells and Seed Feeders somewhere sheltered to assist with longevity. If it will be directly exposed to rain and snow, it will eventually need to be replaced. The rope and twine can be found at most local hardware or craft supply stores.
Introduce the glass to the outdoors in the spring or early summer when the temperature inside is similar to the temperature outside. This will limit the chance of a stress fracture due to sudden temperature changes. Leaving the Bell outside will allow the piece to adjust to temperatures gradually with the seasons. From then on you can leave the piece outside and enjoy your Kitras Bell outside through the winter months!
To clean your Kitras Art Glass item use a damp cloth and lightly rub it around the outside of the glass. Do this when you notice the glass has lost some of its brilliance. A simple cleaning will bring the sparkle back!
Dimensions
4 inch bell: bell width 3.5", bell height 4", rope length 10", weight 0.56 lbs
8 inch bell: bell width 4.75", bell height 6", rope length 10", weight 1.42 lbs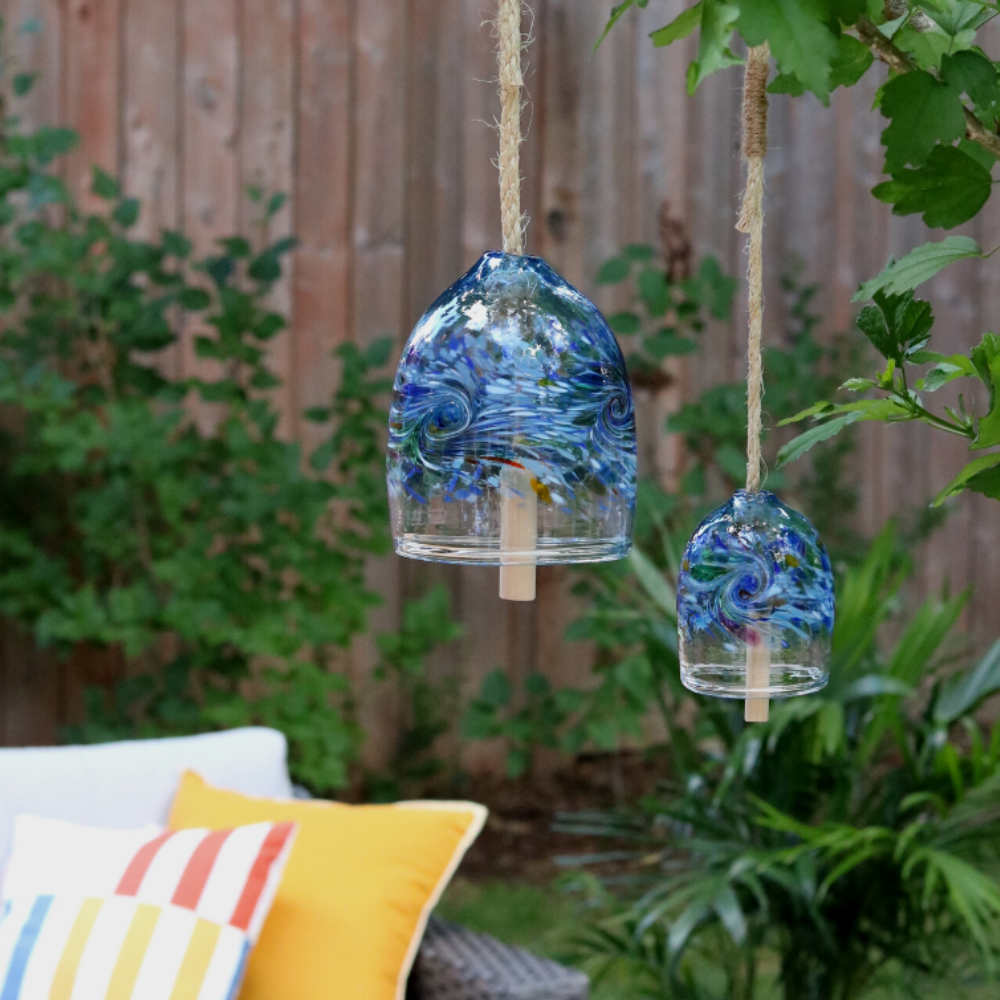 Gifting
The Positivity Garden Bell is a thoughtful gift for a special occasion or even if you want to give it just because. The Positivity Garden Bell is especially appropriate to gift to anyone who likes to entertain outdoors or is looking for a unique pop of colour in their interior décor.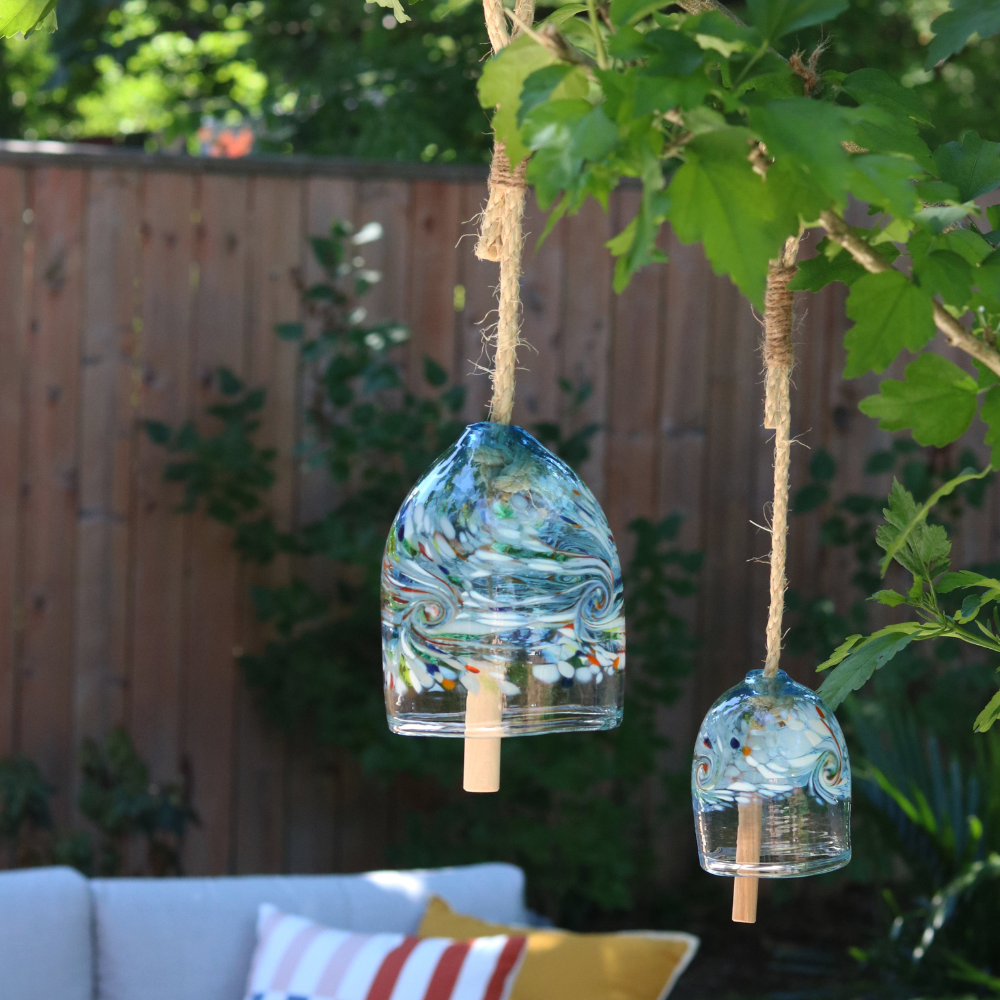 Decoration
Outdoors, the Positivity Garden Bell can hang from a tree or hook
Inside, the Positivity Garden Bell can hang from a hook in the ceiling or the wall to add a unique pop of colour. With four different colour options there's sure to be a colour that will fit with any décor.
Reviews
5.0
Based on 1 review
GET THE LOOK
You may like...
CONTINUE