Story
Use & Care
Product Specs
Story
The story tag reads "Each Kitras stand is designed at the Kitras Art Glass studio and manufactured in Ontario, Canada. These stands are created to showcase Kitras glass in the best way possible, so that each piece dazzles and delights!"
Use & Care
Place a Kitras orb or oil lamp (etc. Nature's Whimsy or 6" Calico) in this garden holder. Be sure to place the hang loop down so that you have a smooth surface on display!
Does not include glass item.
Dimensions
- width 11.75", height 6", weight 1.2 lbs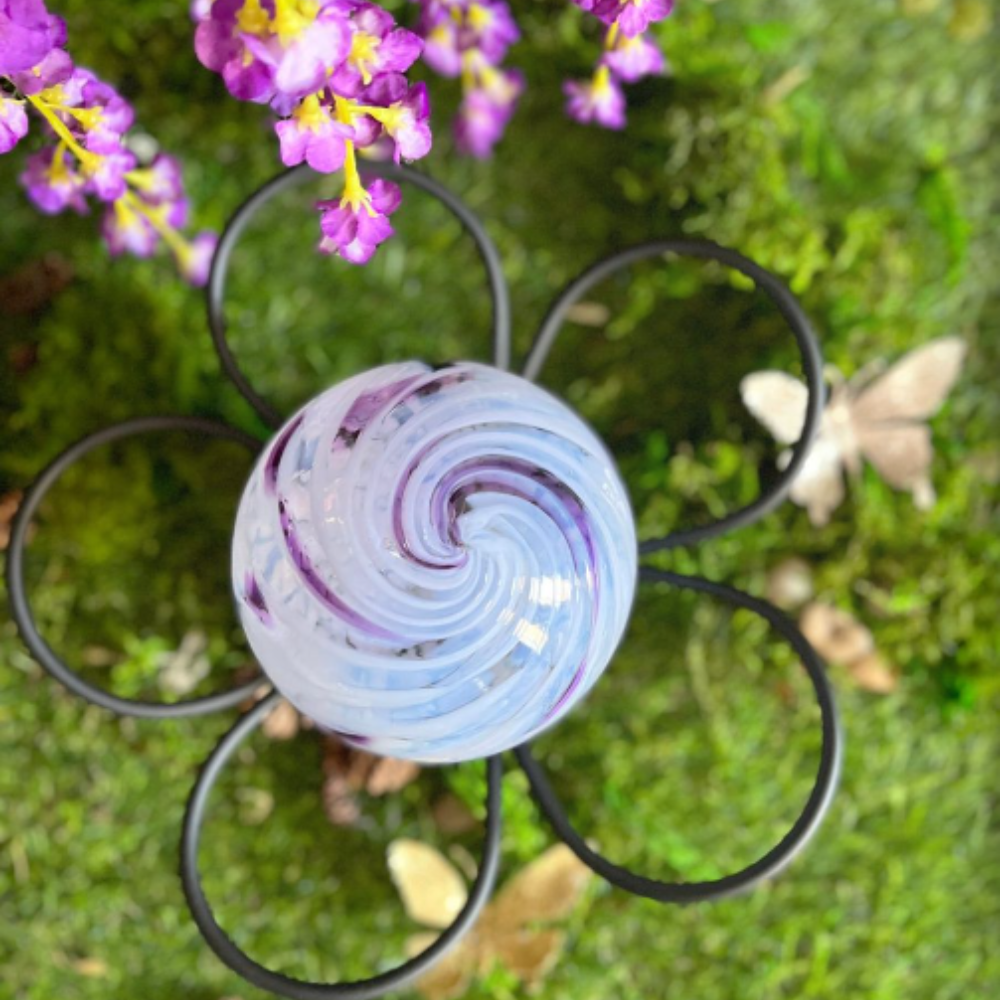 Gifting
Add a little height and intrigue to the ornament you are gifting.
*Pictured: Nature's Whimsy Orb in the colour Soft Purple and Flower Garden Holder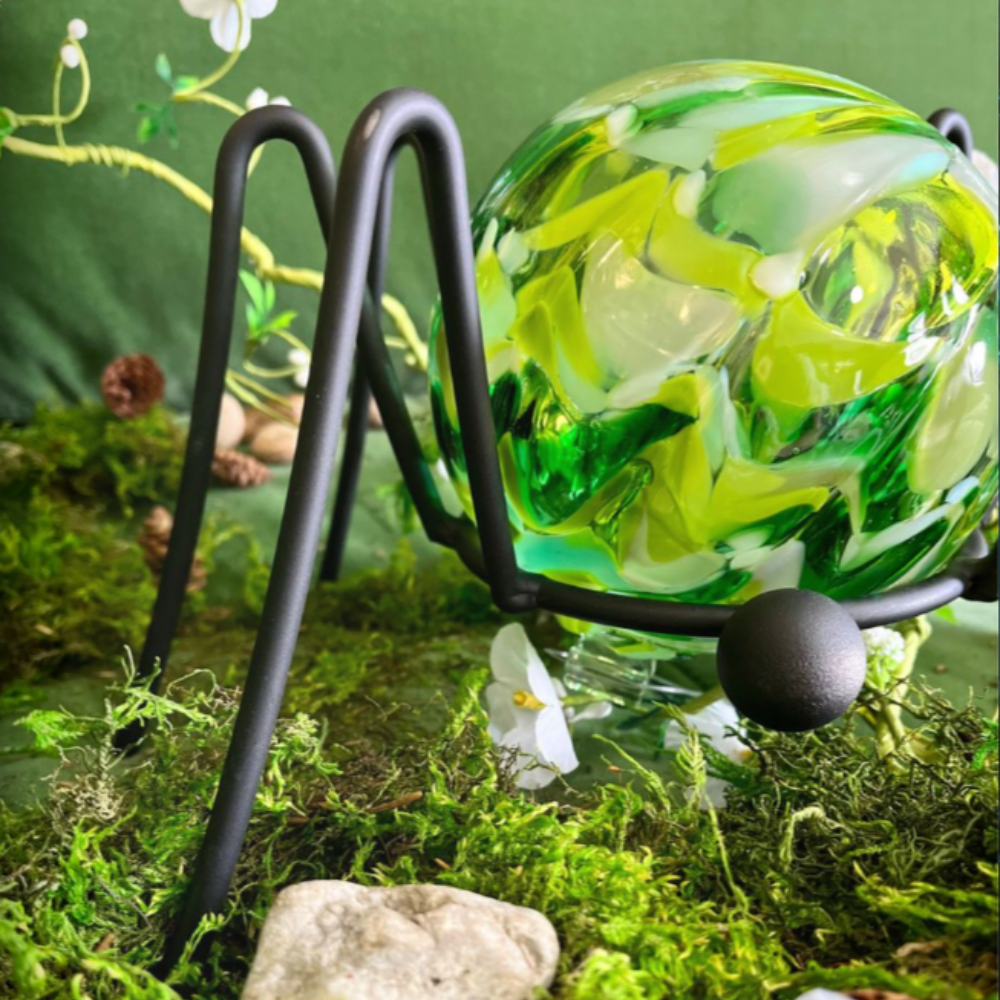 Decoration
Pair with a Nature's Whimsy Orb to beautifully display that pop of colour in your flower beds or garden pots.
*Pictured: Nature's Whimsy Orb in the colour Meadow Green and Spider Garden Holder