Story
Use & Care
Product Specs
Story
The story tag reads "This ornament was inspired by the swirling sky of Vincent Van Gogh's famous painting The Starry Night. The symmetry of shape and gentle mixing of colours gives this beautiful ornament a calming effect. Swirls of glass blend the colours on the surface creating the illusion of air currents or rolling waves."
Use & Care
Use a strong ribbon or fishing line to hang your ornament. The plastic hang tag was not intended to be a hanging medium and is not strong enough to hang your ornament over the long term.
However you choose to hang your Kitras ornament, indoors or outdoors, periodically check that the hanging medium is still sound and make any necessary adjustments.
To clean your Kitras Art Glass item use a damp cloth and lightly rub it around the outside of the glass. Do this when you notice the glass has lost some of its brilliance. A simple cleaning will bring the sparkle back!
Dimensions
3 inch: width 4", height 4", height with hanging loop 4.5", weight 0.4 lbs
6 inch: width 5", height 5", height with hanging loop 5.5", weight 0.7 lbs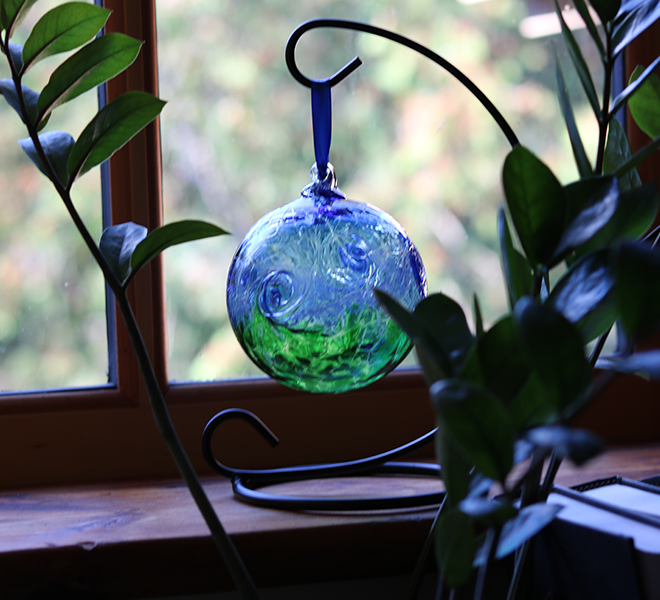 Gifting
Pair the Van Glow Ball with a Kitras Single Ornament holder to give the whole package creating a perfect for any gifting occasion.
*Pictured: 3" Van Glow Ball in Blue/Green on a Small Curved Single Ornament Holder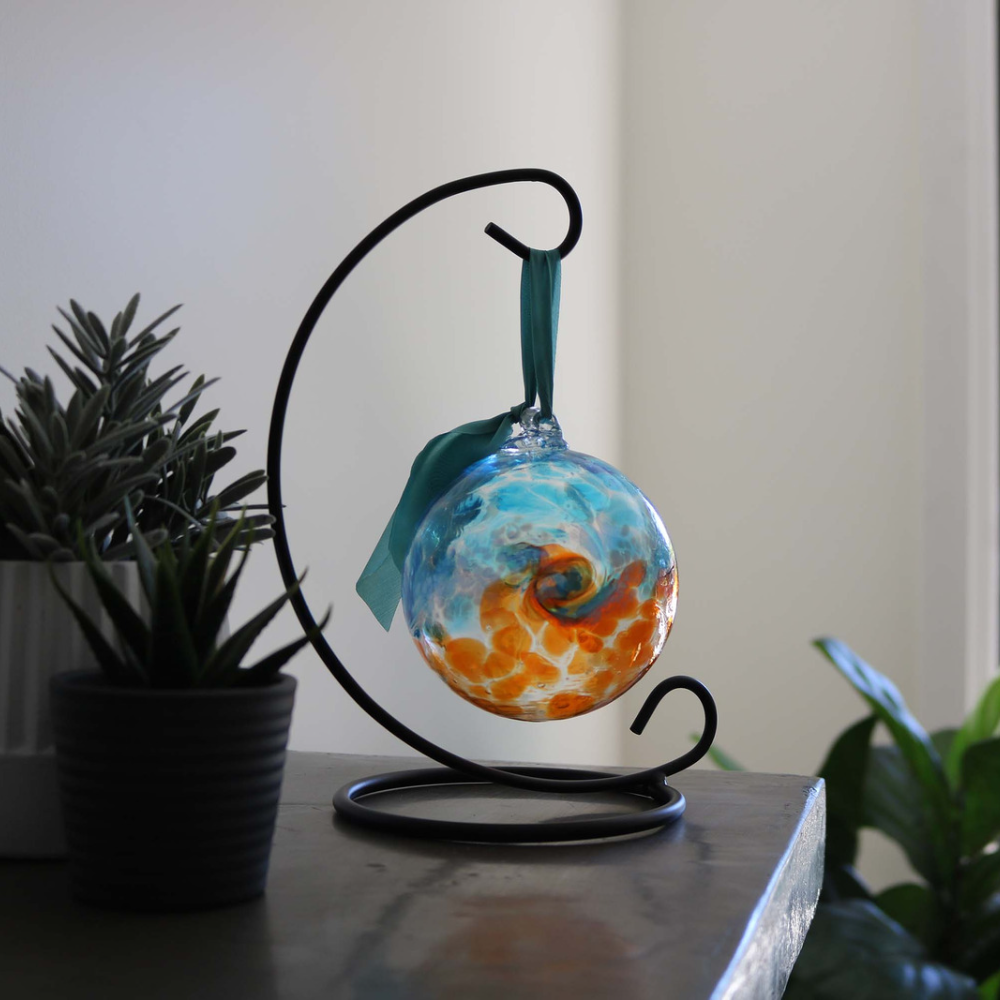 Decoration
Indoors, use a ribbon to hang this glass orb in front of a window or from one of our exclusive Kitras ornament holders. Outdoors, hang the Van Glow Ball from a shepherd's hook outside in the garden or decorate an outdoor tree and allow these orbs to hang from its branches.
*Pictured: 3" Aqua/Orange Van Glow Ball & Small Curved Single Ornament Holder
Reviews
4.5
Based on 6 reviews